Notice: BIR suspended GCASH payments. It is indefinite.
Whether you are a businessman, entrepreneur, or professional, one of the most important tax documents you need to accomplish before the end of January is filing for your Annual Registration Fee using BIR Form 0605.
What is the Annual Registration Fee?
Annual Registration Fee is a tax filing requirement done yearly for taxpayers doing business or self-employment duly registered in the Bureau of Internal Revenue (BIR) in the Philippines.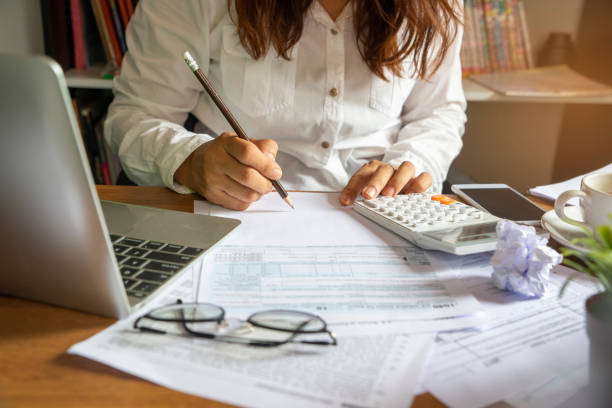 Photo credits to media.istockphoto.com.
What is BIR Form 0605?
BIR Form 0605 is also called the Payment Form. This form is commonly used for new, annual registration fees and renewal payments. It can also be used for the payment of other tax penalties.
Meanwhile, this article is about how to pay your Annual Registration Fee through Gcash.
Note: You are required to file this tax document by filling out the BIR Form 0605 using eBIRForms; or you can download the pdf copy from the internet and print 3 copies before submitting the payment to the accredited collection centers. Check on some banks if they accept payments for BIR Form 0605.
Without further ado, here's a step-by-step process on how you can pay this filing via the Gcash app:
Step 1: Log in to your active Gcash account. Make sure you use an updated Gcash application with enough funds before paying.
Step 2: Select "Pay Bills"
Step 3: Choose "Government"
Step 4: Choose "BIR"
Step 5. Fill out the form properly:
Click Form Series and select Form Series 0600 (Payment Form
Select form 0605
Tax Type is RF for Annual Registration Form.
Enter Return Period "123123" or click Dec 31, 2023 (Note: If you are filing for the current year, example for 2023, write 12312023.)
Encode your Tax Identification Number (TIN)
Enter "00000" as Tax Payer's Branch Code
Enter Amount in Php (PHP 500.00)
Encode your email address for payment receipts reference
Step 6. Click "Next".
Step 7: Review the details properly.
Step 8: Click "Confirm" and wait for the confirmation receipt from Gcash.
Step 9: Take a screenshot and save a copy for future use or auditing.
Note: Remember that this is a guide

for the Annual Registration Fee (RF) via Gcash.
Note: If you have no available money in your account, cash in through your bank or you can visit the nearest 7-11, LBC, Cebuana, Mall Bills Payment, etc. to cash in. As of this writing, these channels do not have charges.